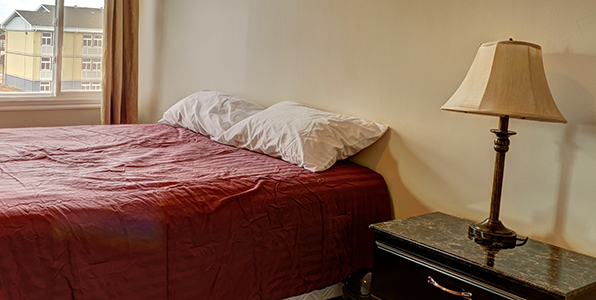 Welcome to University College of the North (UCN).  UCN offers three types of housing choices:

Family Housing located in both Thompson and The Pas.
Carroll Hall located in The Pas.
11/21 Copper located in Thompson.
You will find living in any of the three accommodations to be convenient, comfortable, and affordable.
Please review the information sheets below for the accommodation of your choice.
The Pas
The Pas Carroll Hall and Family Housing
Phone: (204) 627-8518
Toll Free: (866) 627-8500
Fax: (204) 627-8668
Address:
436 7th Street & Charlebois
The Pas MB R9A 1M7
Resident student's mail should be addressed to:
Student Name
c/o Carroll Hall
University College of the North
PO Box 3000
The Pas MB R9A 1M7
Thompson
11 and 21 Copper Family Housing
Phone: (204) 677-0694
Toll Free: (866) 677-6450
Fax: (204) 677-6416
Address:
55 UCN Drive
Thompson MB R8N 1L7