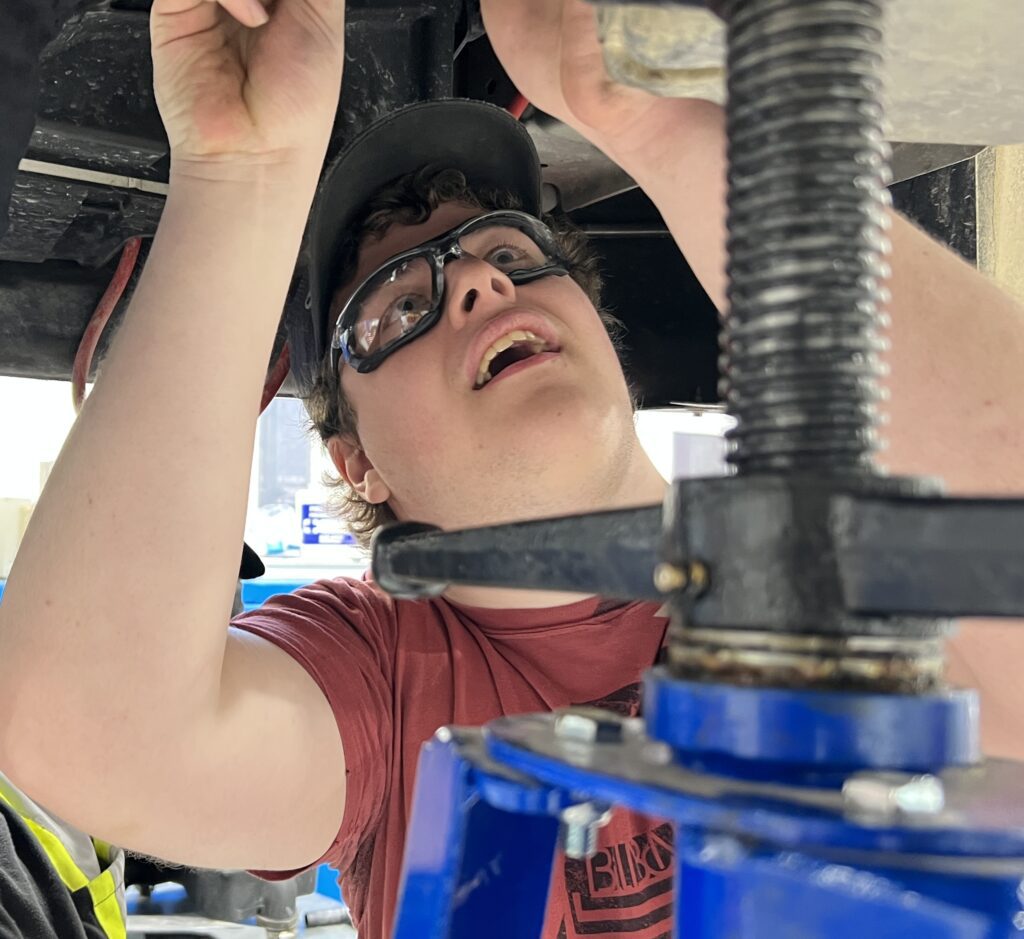 Where are you from?
I grew up here in The Pas
Why UCN?
I just got out of high school and UCN is so close to home. That's a big part of it.
What program did you study and why did you pursue that?
I came for the automotive technician program, I've always had an interest in vehicles and taking things apart and figuring out how they work, that sort of thing. When I was a kid, I'd have all these little Radio Controlled cars and they're pretty fast too. They'd go like 60 kilometers per hour. I'd fix those whenever they broke. And it kind of just went up and up from there.
What has been your most memorable experience in the course so far?
Probably just getting to work on my own vehicles. I got to do timing chains on my car for the engine is a big one. Then I got a new truck and the transfer case was leaking, so I had to redo all the seals on there.
Who has had the most influence on you during your time at UCN and why?
I'd probably just have to say (Automotive Technician Instructor) Riley (Wlasichuk) because he's got pretty high standards. He makes you actually redo stuff if he doesn't like it or it's not good enough, you know. It keeps everyone's standards up.
Most important lesson you learned in your time here.
Always double check your work. Never just assume that you did something. Like physically look at the things and "Yep, I did that."
What are you most proud of accomplishing during your time at UCN?
Getting the (Arnie Paskaruk Memorial Automotive Excellence) award completely blindsided me. It was pretty nice. The award is given to someone who shows up every day, puts in the work, tries their best, just demonstrating automotive excellence. It was pretty awesome, made me pretty happy.
What about the future?
I'll get my red seal eventually. Ford already hired me part-time, so I've been working there after school for a couple of hours every day. I'm hoping they keep me after the practicum.
What advice would you give someone starting at UCN?
Show up every day prepared to learn. Put the work in. It's pretty simple. Everyone that shows up is still here.
Do you have a message for family and friends who helped support you?
A big thanks to everyone who helped me out and let me work on things and supported me. Good luck in the future to all the grads.