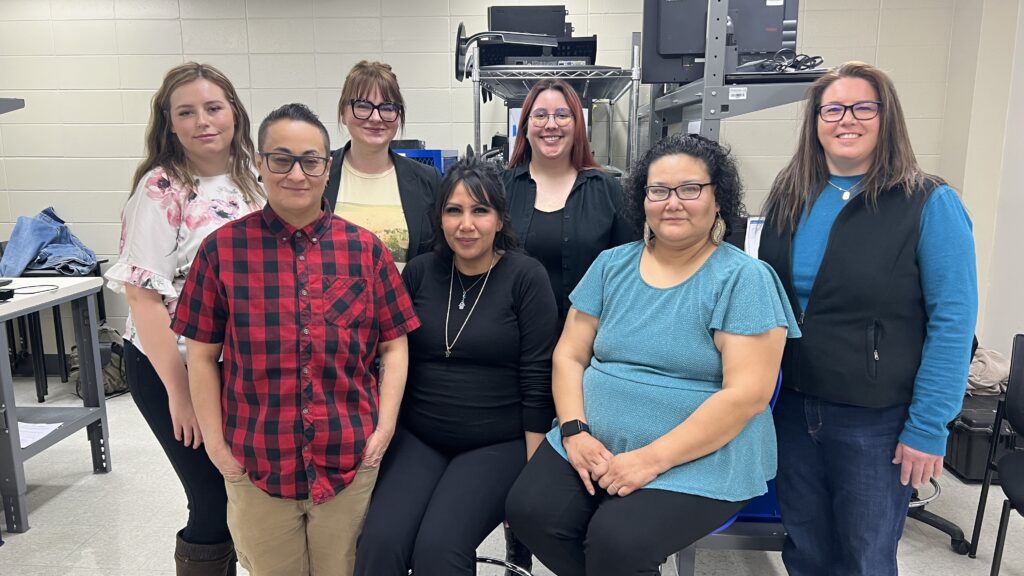 Lakota Blackbird was expected to get her hands dirty on day one.
"Actually, it was my first day and they had me tear apart a computer, like my very first day, without reading anything," she said. "I was like, should I be doing this?"
Lakota is a student in University College of the North's Information Technology Readiness North (InTeRN) Program. The innovative project, which the Future Skills Centre funds, aims to tackle educational inequality, skills development, and environmental responsibility by providing affordable technology to the northern region.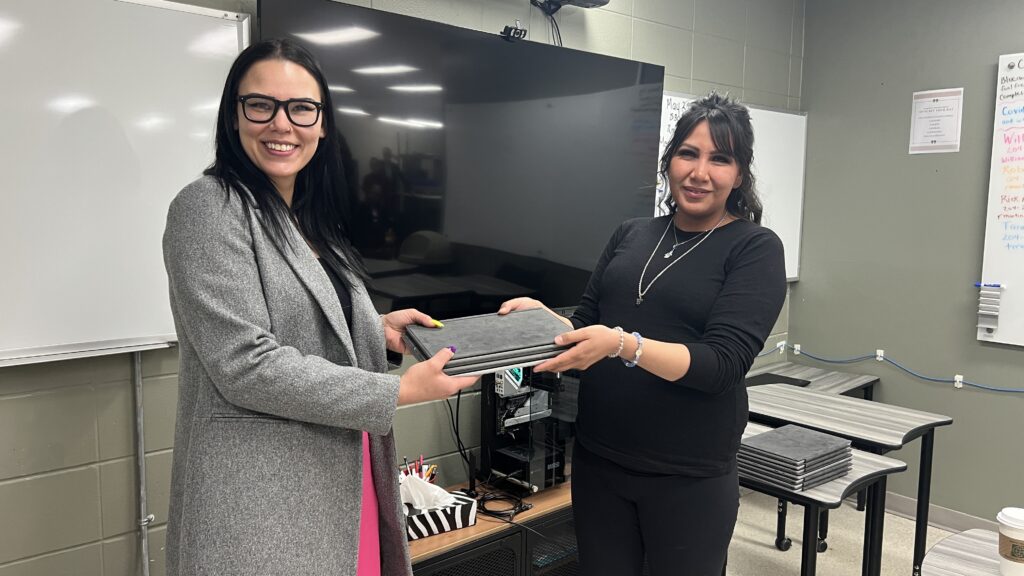 The program is part of a ground-breaking initiative is making its debut in The Pas, Manitoba, as University College of the North (UCN) announces the official launch of a Computers for Schools (C4S) Manitoba location. C4S Manitoba will supply refurbished computers to eligible schools and non-profit organizations in the area.
Recently, Lakota and her UCN classmates tested and refurbished 30 computers, which will be donated to the local Kelsey School Division and Opaskwayak Educational Authority schools. This effort ensures that more students and community members can access affordable technology, helping to bridge the digital divide in the North.
"Providing technology access to the northern region has always been challenging due to geographical constraints," said Justin Menard, Executive Director of Computers for Schools Manitoba. "With this partnership, we have a unique opportunity to leverage the skills of UCN students to further our mission and give them real-world experience that supplements their education."
The InTeRN Program, which aims to onboard Indigenous women into the IT sector, played a vital role in preparing the computers. This partnership offers students valuable work experience as they test, clean, and refurbish donated equipment, gaining essential technical skills while giving back to their community.
Roberta Marlow, Case Manager for InTeRN/C4S, highlighted the partnership's comprehensive learning experience.
"Students learn in several ways through the collaboration between UCN's InTeRN program and C4S. The hands-on application of their studies to refurbish computer equipment, practice troubleshooting, and install software is tremendous," she said. "Having the options to read, hear, see, and do allows for a fully encompassed experience for the students."
The refurbished computers will be placed in the school division as early as April 24, 2023, marking a milestone for education and technology access in the north. As the Computers for Schools initiative takes off in The Pas, it brings hope for a more connected, skilled, and environmentally responsible future.
"It feels really good because I've attended the school where the computers are going. My daughter is at that school. I know the kids will be so excited to get these computers. They're going to learn so much," said Lakota Blackbird, UCN InTeRN student.